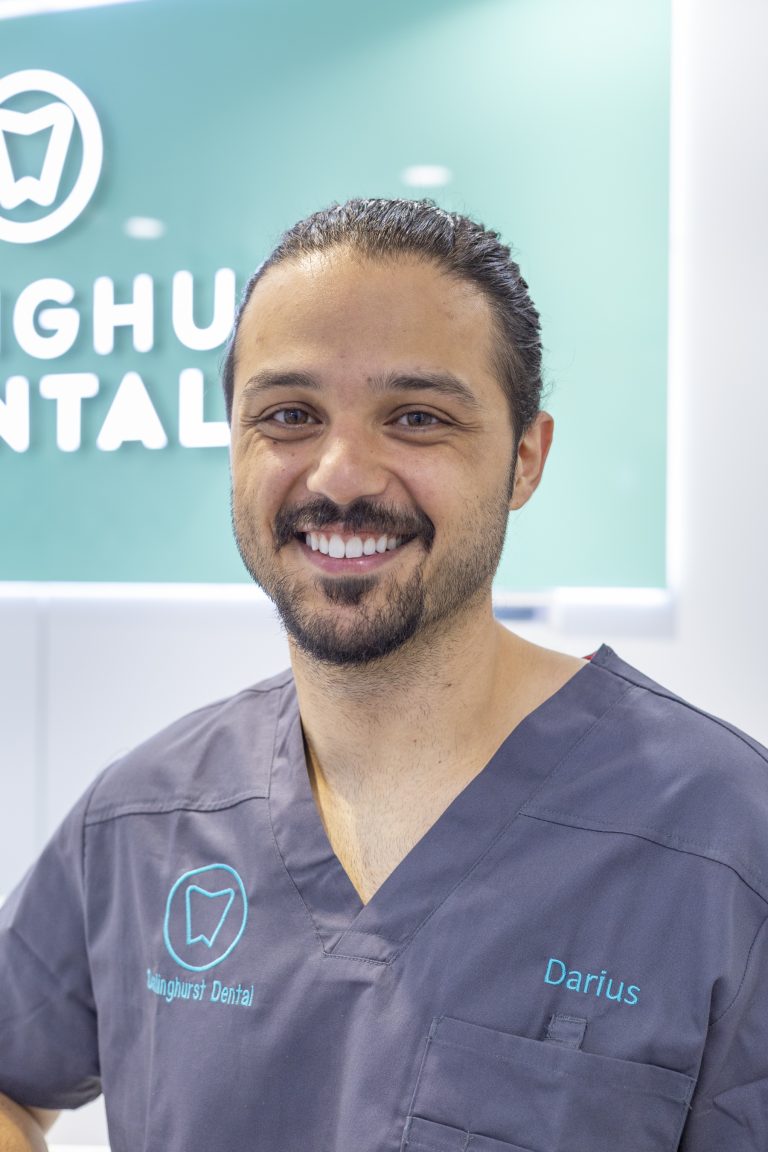 For some years, Darius has held a strong conviction for assisting members of the community in a direct and tangible way. He really wanted to apply his knowledge to ease the suffering of individuals and improve the quality of their lives. To this end, Darius has pursued a career in Oral Health Therapy (OHT) and throughout his studies has excelled. Darius is a driven OHT, instilled with a curiosity to learn, hard-working, and a team player.
Having studied Oral Health at La Trobe University in Melbourne, Darius works in Sydney as an OHT. He joins the Darlinghurst Dental team as an OHT and will be working on Monday and Wednesday.
Darius is a clinical educator at the University of Sydney and also works at other dental practices in Sydney. Darius is fluent in English and Persian (Farsi).