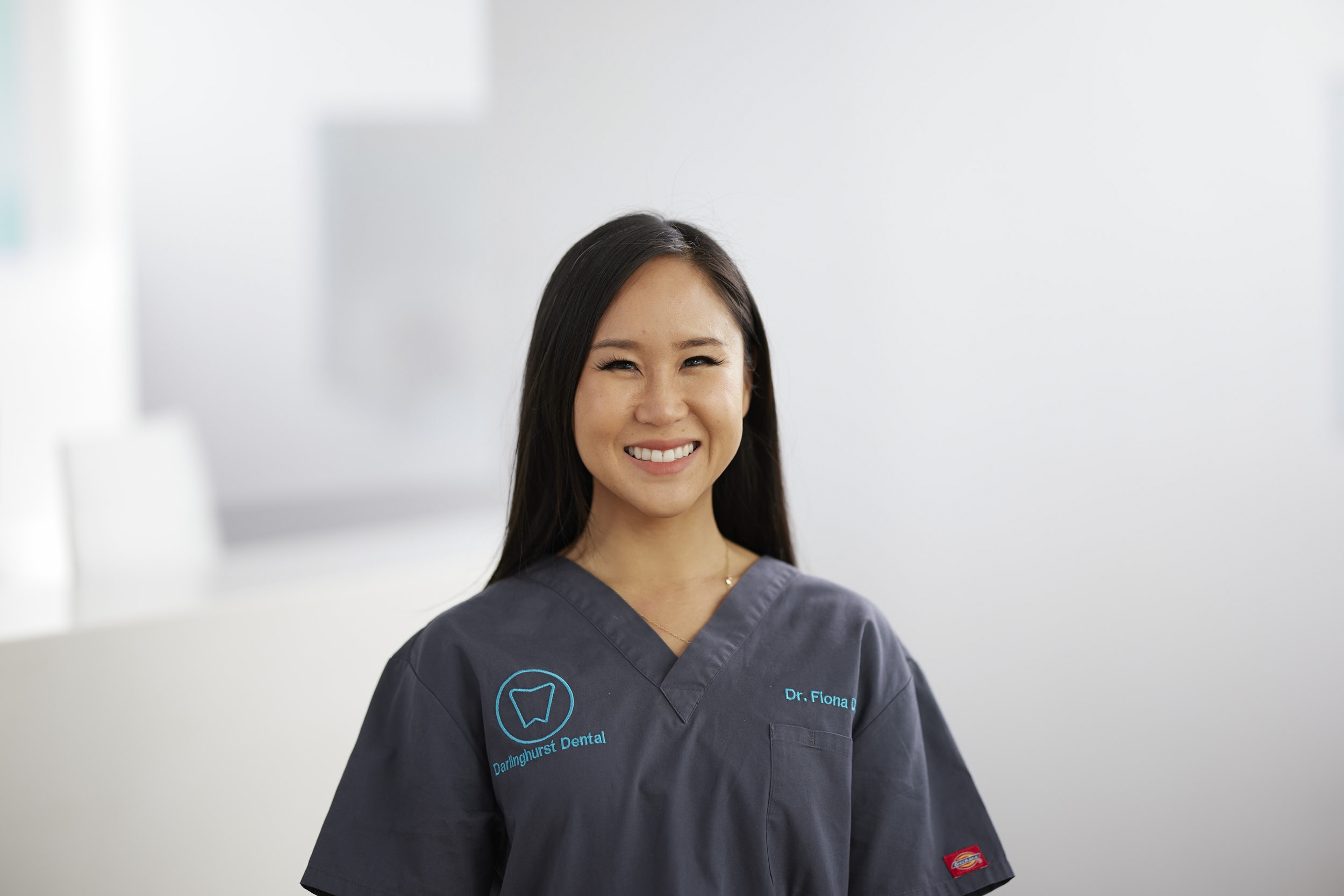 Dr Fiona Dang is our newest dentist at Darlinghurst Dental, but she is fast becoming a dental patient favourite due to her caring, honest manner. She first got interested in dentistry due to orthodontics. She was fascinated at the ability to create nice confident smiles for people. As a dentist, she now likes to focus on both prevention and cosmetic treatments, but her original orthodontic interest means she likes to offer invisalign clear aligners to her patients, or composite veneers to help build up damaged teeth.

An avid animal lover, when she is not at work, she is probably spending time with her two mini dachshunds going on mini adventures, to suit their mini size. Her love of animals may be why she is so patient and caring.
She also loves health eating and takes a holistic approach to medicine, life and her patients' health and dental needs. Her current favourite healthy eating spot in Surry Hills is FishWave in Oxford Village. We are lucky in Darlinghurst and Surry Hills to have a wide selection of tasty restaurants. For somthing more indulgent, she loves Don Giovanni Pizza Bar in Surry Hills.

Of course, you can book your next dental visit to see Dr Dang online.