ONLINE BOOKING SYSTEM
Darlinghurst Dental understands you have a busy life with work, family and friends. It is not always easy to find time to make it to the dentist to maintain your dental health. Darlinghurst Dental is making that process a little bit easier and more convenient for you by having a 24 hour online dental appointment booking system. You get to choose the dental appointment time that suits your schedule and you can do that at anytime of the day. We have convenient late night appointment on Thursday (open until 8pm) and Saturday dental appointments (from 10am to 2pm). Also, late night dental emergencies can be made through the online booking system for the next available appointment.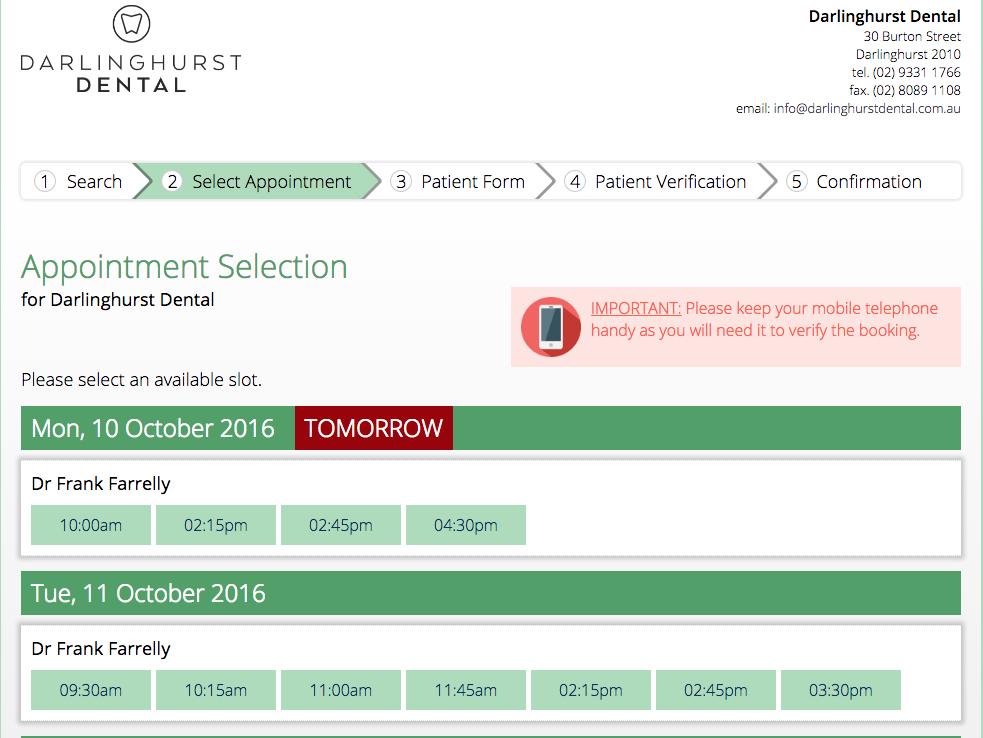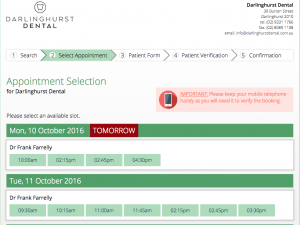 Our online dental appointment booking system is accessed from our website. The booking system links directly to our dental practice software with a confirmed appointment at the time of your choosing. We have set the system up so each online appointment is 45 minutes long. If you know that you will need a longer or shorter appointment then include how long you think you will need or what the purpose of the appointment is in the 'Important notes' section of of the booking page. This enables our staff to ensure there is sufficient time for your appointment. We can also ensure the surgery is setup for your specific treatment needs and allows us to stay on time for appointments.
CONFIRMATION EMAIL
The booking page will ask for some basic information including your name, DOB, mobile and email. The system then matches your dental record to ensure a seamless appointment and treatment process. You will receive a confirmation email with the time, date and location including a handy map of where we are located.

IN PERSON, TELEPHONE AND EMAIL BOOKINGS
Our friendly staff are always available during opening hours to assist you. You can make a booking in person, over the phone or by email. Tell us your preferred times and we can assist you with your bookings.